4 tags
The Mack Attack!
If you are familiar with our salon, you already know about former apprentices Hayley (affectionately called Hay-Hay) who has been tearing it up on the floor now for the past few months. And Maggie (also known as Maggie Mayhem), our first apprentice, who has become one of our seasoned pros behind the chair.  Well for those of you who didn't know, there is another apprentice in the salon family. Her...
3 tags
Cajun flavor in the Bluegrass
If you love cajun food, you must know about Bourbon n' Toulouse here in Chevy Chase. The atmosphere is friendly no matter if it is your first time there, or a regular face to feed.  If you are looking for a restaurant that truly embodies southern hospitality, it is found here! The staff from cashier to owner greets you with a smile, and there is always fresh tasty food being made that day....
8 tags
13 tags
Christmas time is here....
Santa, baby…put a little gift from Cha Cha's under the tree…We have some items for the gal or guy that loves their hair! For the ladies, we've got Kevin Murphy gift sets (shampoo, conditioner, and spray) or Evo gift sets.  Both sets can be swapped out for a product you love from that line.  (Might I recommend buying Kevin Murphy's Hair Resort for any lady on your...
5 tags
Gro or Pro?
The USDA does not regulate much when it comes to hair product. Shampoo, conditioner, color, and styling products can pretty much make any claim they want without any interference from government regulation. One of my clients brought me a bottle of "Suave Keratin Treatment". Sure, it is some version of Suave with some keratin in it. However, on the bottle it makes no mention of HOW MUCH keratin is...
4 tags
4 tags
4 tags
4 tags
7 tags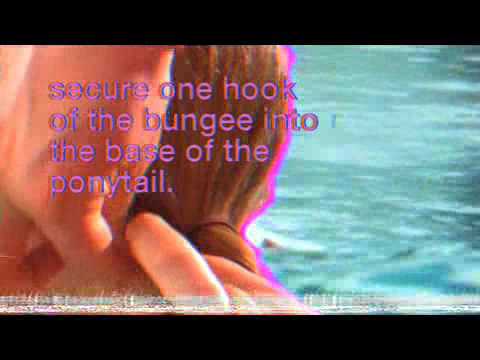 4 tags
5 tags
5 tags
14 tags
Cha Cha's Choices
It's been a while since we shared with y'all what we think is happenin' here in the great city of Lexington! Well this week, we've got a person(s), place, and thing that you just have to check out!! Village Idiot                            307 W. Short St.                                                                                                               ...
7 tags
"The Picasso of Hair Extensions": A true story of...
So many times we hear of men having thinning hair as they get older, but usually they can shave it off.  No worries, right?  What about the ladies out there? What kind of options are available for us?  Obviously not every woman is going to embrace a shaved head like Sinead O'Conner or Natalie Portman, especially if you are in a professional atmosphere.  Well ladies there is hope! I...
9 tags
4 tags
"Hey, can I ask you something...."
As a stylist people are always asking you questions or opinions on what they should do about their hair.  We thought we would give you the dish on a couple of questions people really want to know about… What is a Keratin treatment?  Maggie Mayhem: It is NOT a straightener, but a protein treatment for hair that is frizzy or damaged.  It is also good for those that have very curly hair,...
17 tags
Cha Cha's Choices
Here some places in town you gotta check out (as recommended by our excellent staff here at Cha Cha's)! MonTea    814  Euclid Ave.,                                                                                                     Lexington, KY 40502                                                                         www.monteashop.com   Owned by the wife and husband duo, Danielle...
4 tags
2 tags
5 tags
4 tags
Zac Attack!!
You may know that Zac is 1/3 of Cha Cha's ownership, and he always has something to say about something! In between his witty jokes and doing hair for 5 people at once, Zac took a moment to tell us what he thought about Cha Cha's five questions. Here's what he had to say:  T- When did you know you wanted to be a hairstylist? "what would make you happy?", and I...